[ad_1]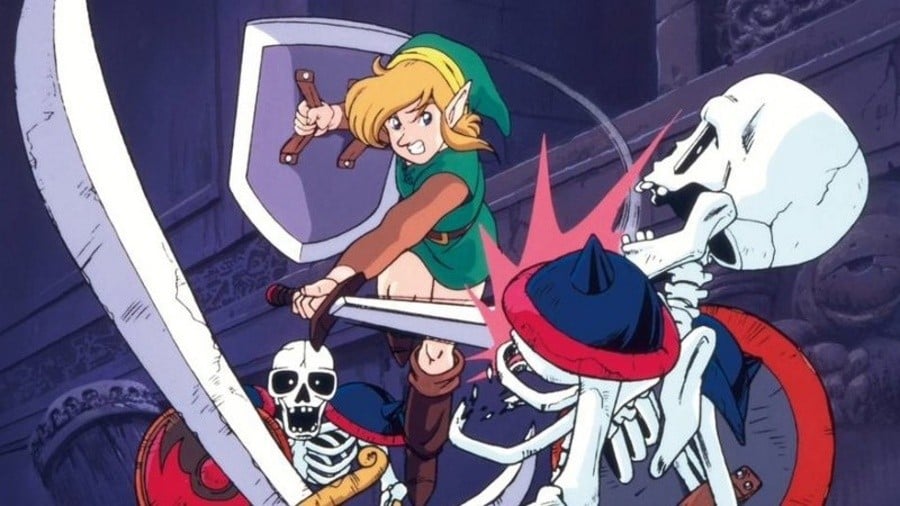 If you've ever wondered what classic game art might look like if it was brought to life, well here's a great example. American animator Parker Simmons has transformed parts of The Legend of Zelda: A Link to the Past SNES manual and other materials into living, breathing animations.
The results are absolutely stunning – with artwork of the Super Nintendo action-adventure from 1991 bursting to life. It's got many Zelda fans on social media requesting an official cartoon in this style, rather than the one we actually got.
Simmons reveals the 'Link vs Stalfos' battle was animated in Adobe Animate, had about 110 symbols, 70 frames, and the music was taken from the "Sound and Drama" Zelda CD from the '90s. Perhaps most surprisingly, the SFX is ripped from Dragon Quest VIII, but it fits! Note: It seems this original art was retrieved from The Legend of Zelda: Art & Artifacts Dark Horse book released 2016/17.
Apart from the beautifully animated 'Link vs Stalfos' battle, Simmons showed Link exploring a dungeon and talking to a Sage:
Parker Simmons is best known as the creator of the Cartoon Network animated series, Mao Mao: Heroes of Pure Heart. He's also worked on OK KO! as a writer and in various other roles including voice work.
If you want to see some of The Legend of Zelda: A Link to the Past artwork in its original state, there's actually an original PDF manual you can access on Nintendo's official website. And just remember, you can also play the SNES classic A Link to the Past via the Switch Online service. You'll require a subscription, of course.
As for whether or not we'll ever see something like this, who knows? With Mario now making his way to the big screen this April, perhaps there is a chance for Link to put the television cartoon series from the late '90s behind him and write a new chapter in his screen history.


[ad_2]

Source link